Allen Robinson was exonerated and freed in 2022 after serving nearly 14 years in prison for a crime he did not commit.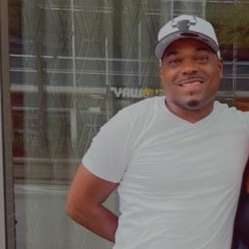 CHICAGO – Exonoree Allen Robinson filed a lawsuit today against the City of Chicago and Chicago Police officers alleging "shocking misconduct," including allegations that police coerced false testimony and covered up evidence of Mr. Robinson's innocence.
According to today's suit, Allen Robinson was only 19 years old when CPD officers framed him for a 2008 shooting death in Chicago's Austin neighborhood. After three months of failing to solve the murder, Area Five detectives coerced two witnesses into identifying Robinson as the perpetrator. They relied on a well-honed practice to do so—a "buy bust," in which an undercover officer buys drugs from an intended witness, arrests the witness, and then agrees to drop the drug charges if the witness provides information. CPD officers corroborated the two witnesses' false statements with manufactured identifications by the responding police officer and Robinson's cousin.
Without any physical evidence linking Robinson to the crime, the State relied completely on the witness testimony at Robinson's criminal trial. Robinson was convicted of first-degree murder and sentenced to 55 years in Illinois Department of Corrections custody.
Robinson's case follows a pattern of Area Five detectives coercing witnesses and manufacturing identifications, as more than 100 such cases have come to light since 1986.
In May 2022, the Circuit Court of Cook County vacated Robinson's conviction. On April 26, 2023, the Illinois courts granted Robinson a Certificate of Innocence.
While incarcerated, Robinson was separated from his three young children and his mother. He missed countless milestones in his children's lives, including his children's first steps, first days of school, and graduations. Allen Robinson is represented by Jon Loevy, Danielle Hamilton, and Annie Prossnitz of Loevy & Loevy Attorneys at Law. A copy of today's suit, Allen Robinson v. City of Chicago, et al., No. 23-cv-02724, filed in the U.S. District Court for the Northern District of Illinois, is available here.