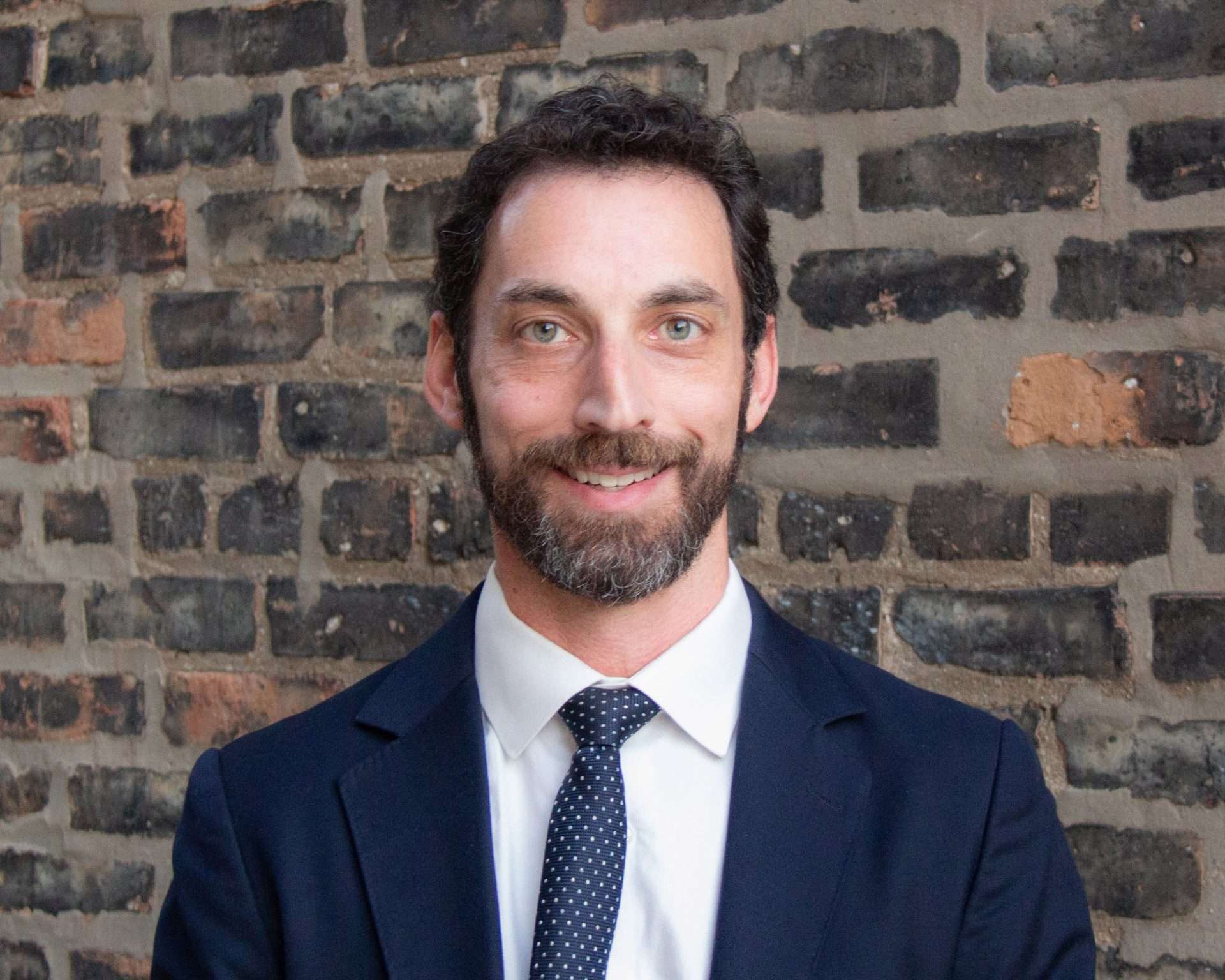 Scott is a partner at Loevy & Loevy, where he represents plaintiffs in a wide range of civil rights cases and class actions. He also has substantial experience at Loevy & Loevy representing whistleblowers in False Claims Act lawsuits, including cases in which the government has declined to intervene.
Scott's civil rights practice includes representing plaintiffs in excessive force and wrongful conviction cases, as well as cases challenging conditions of confinement and the provision of medical care for jail and prison inmates. His whistleblower practice similarly covers a wide range of subject matters, including cases involving health care fraud and fraud committed by government contractors.
Scott has tried a number of cases to juries, both in the civil rights and False Claims Act context, and he has served in lead roles in cases generating well over one hundred million dollars for his clients.
Prior to joining Loevy & Loevy, Scott was a litigation associate at Sidley Austin LLP for more than five years. At Sidley Austin, Scott represented plaintiffs and defendants in a wide variety of litigation, including complex commercial litigation and securities fraud cases. He also performed a substantial amount of pro bono work, including the representation of a death row inmate and multiple religious day schools.
Scott graduated with honors from the University of Chicago Law School in 2005. During law school, he served as Topic Access Editor of the University of Chicago Law Review and participated in the Appellate Advocacy Clinic, winning the reversal of his client's bank robbery conviction in United States v. Owens, 424 F.3d 649 (7th Cir. 2005). Following law school, Scott served for one year as a law clerk to the Honorable Rhesa H. Barksdale of the U.S. Court of Appeals for the Fifth Circuit.
Bar Admissions
• Illinois, 2005
• U.S. Court of Appeals 5th Circuit, 2006
• U.S. District Court Northern District of Illinois, 2006
Education + Honors

University of Chicago Law School, Chicago, Illinois
• J.D., with Honors – 2005
• University of Chicago Law Review, Topic Access Editor

University of Illinois
• B.S., with High Honors – 2002

Clerkships & Past Employment

• Law Clerk, Hon. Rhesa H. Barksdale, U.S. Court of Appeals for the Fifth Circuit
Representative Cases

• Colyer v. City of Chicago, Case No. 12-cv-4855 (N.D. Ill.). Co-counsel for litigation and trial in this shooting case that resulted in a multi-million settlement after trial.

• Cook County v. USI, Case No. 2012-L-008066 (Cir. Ct. Cook Cnty. Ill.): Co-counsel for litigation and trial in this insurance breach of contract case, resulting in a $9,050,000 verdict.

•Jackson v. Birkey, et al., Case No. 2014-cv-1108 (C.D. Ill.): Trial counsel for Joel Jackson, who alleged that Defendants' deliberate indifference to his constitutional rights led to him losing parts of four fingers while working at his job in the Illinois River Correctional Center's industrial baker. Case resulted in a jury verdict against Defendants for $350,000 in compensatory damages and $100,000 in punitive damages.

• Rivera v. Lake County, et al., Case No. 12-cv-8665 (N.D. Ill.): Litigation counsel for Juan Rivera, who was wrongfully convicted of a murder he did not commit and spent 20 years in prison as a result of alleged police misconduct. Case settled for $20 million, the largest
individual, pretrial settlement of a wrongful conviction case in U.S. history.

• United States ex. rel. Cieszynski v. LifeWatch Services, Inc., Case No. 13-cv-4052 (N.D. Ill.): Litigation counsel in this False Claims Act case accusing LifeWatch Services, Inc. of defrauding government insurance programs. Case resulted in a settlement of $12,975,000 after the government declined to intervene in the case.

• Simmons v. City of Chicago, Case No. 14-cv-1942 (N.D. Ill.): Co-counsel for Aretha Simmons, Davianna Simmons, Emily Simmons, and Keith Simmons in this case alleging that, among other things, Chicago Police Officers violated plaintiffs' constitutional rights and caused PTSD in a young girl after pointing at a gun at her and her family members. Settled for $2.5 million shortly before trial.

• Marconi v. City of Joliet, Case No. 10-MR-0165 (Circuit of Will County, Ill.): Class Counsel for retired Joliet employees who alleged that Joliet violated collective bargaining agreements and the Illinois Constitution by increasing the price of City-provided retiree healthcare benefits. The case settled for $702,139.99, plus valuable injunctive relief for the Class in the form of an agreement regarding the cost of benefits going forward.

•Birchmeier v. Caribbean Cruise Line, et al., Case No. 12-cv-4096 (N.D. Ill.): Co-Class Counsel in consumer class action, securing $76 million settlement for the class days before trial was set to begin. In awarding attorneys' fees following the settlement, the court recognized Loevy & "Loevy's expertise in conducting class action trials," and noted "that counsel provided exceptional representation for the class and produced high-value output." Aranda v. Caribbean Cruise Line, Inc., 12 C 4069, 2017 WL 1369741, at *3 (N.D. Ill. Apr. 10, 2017).
Loevy + Loevy has won more multi-million dollar verdicts than perhaps any other law firm in the country over the past decade. Our willingness to take hard cases to trial, and win them, has yielded a nationally recognized reputation for success in the courtroom.
Read the latest public reporting and press releases about Loevy + Loevy's clients, our public interest litigation, and our civil rights impact.
We take on the nation's most difficult public interest cases, advocating in and outside the courtroom to secure justice for our clients and to hold officials, governments, and corporations accountable.