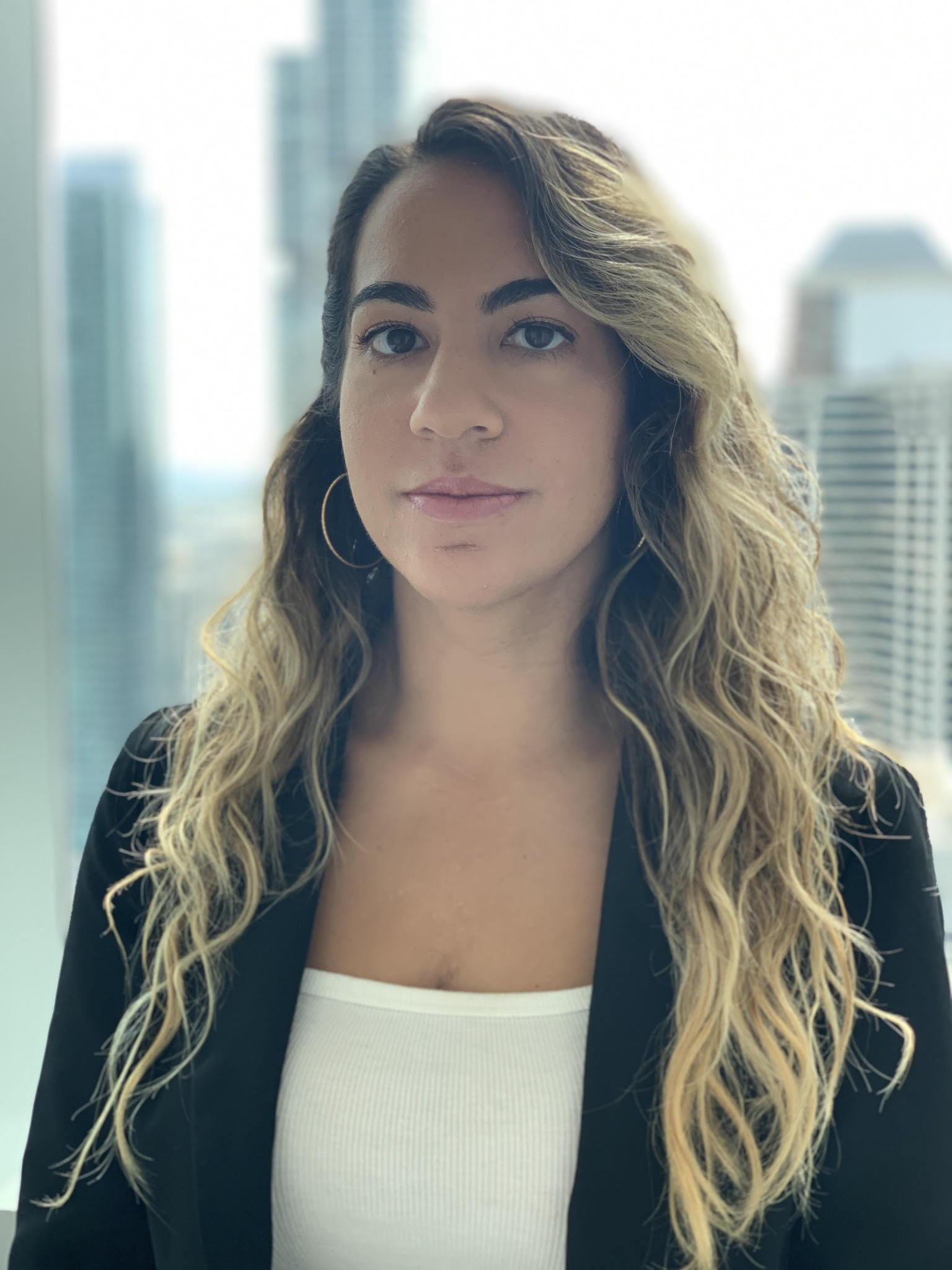 Maria Makar joined Loevy & Loevy in 2022. She is an attorney with the firm's Prisoners' Rights Project, which focuses on protecting the rights of incarcerated individuals nationwide.
Maria began her legal career at Weil, Gotshal & Manges in New York, New York.  She clerked for the Honorable Jill A. Otake of the District of Hawaii and then for the Honorable Kenneth K. Lee of the Ninth Circuit Court of Appeals.
Maria received a J.D. from Harvard Law School. While in law school, Maria volunteered for the Prison Legal Assistance Project and the South African Human Rights Commission and was Co-Chair of the Mississippi Delta Project and the Harvard Journal on Legislation.
Maria earned a B.S. with Honors in Political Science from University of Iowa, where she currently teaches a short-term intensive constitutional law course every fall.
Maria also speaks Arabic and is a certified crisis interventionist and suicide first-aid respondent.
Bar Admissions
Education + Honors

Harvard Law School, 2017

University of Iowa, 2014

B.S. with honors
Honors Writing Fellow
Presidential Scholar
Phi Eta Sigma
Representative Cases

Humphrey v. LeBlanc (Middle District of Louisiana) – For a class of individuals detained beyond their release date in violation of their constitutional right to due process.
Ross v. Gossett (Southern District of Illinois) – For a class of hundreds of prisoners at Menard, Illinois River, Big Muddy River, and Lawrence Correctional Centers who experienced the physical and sexual abuse of the Orange Crush tactical team.
Dobbey v. Weilding (Northern District of Illinois) – For a class of Stateville Correctional Center prisoners seeking injunctive relief for poor conditions of confinement, including unsafe drinking water.
Jody Lombardo, et al. v. City of St. Louis, Missouri, et al. (U.S. Supreme Court) – For excessive force resulting in death from forcible restraint inducing asphyxia.

Padilla-Gonzalez v. United States (Northern District of Illinois) – For a family separated at the border while seeking asylum from Honduras.

Boyer v. Advanced Correctional Healthcare (Western District of Wisconsin) – For denial of medical care in prison, resulting in death.

Dwyer v. Neal et al. (Northern District of Indiana) – For the death of a prisoner resulting from a fire in his cell.
Loevy + Loevy has won more multi-million dollar verdicts than perhaps any other law firm in the country over the past decade. Our willingness to take hard cases to trial, and win them, has yielded a nationally recognized reputation for success in the courtroom.
Read the latest public reporting and press releases about Loevy + Loevy's clients, our public interest litigation, and our civil rights impact.
We take on the nation's most difficult public interest cases, advocating in and outside the courtroom to secure justice for our clients and to hold officials, governments, and corporations accountable.